Elders St. Arnaud
---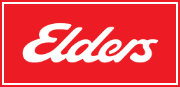 5963 Sunraysia Highway
St Arnaud 3478
Opening Hours
Mo-Fr: 8:30am-5:30pm
Sa: 9:00am-11:00am
Su: Closed
Are you looking for a place that can manage all of your agribusiness needs?
Look no further than Elders St. Arnaud! Here at Elders, we provide innovative services to those working in the agricultural industry across all aspects of primary production from farm to office. Our incredibly vast range of services allows us to assist you with any issues you or your farm might be facing.
Our services include but are not limited to:
Livestock, wanted and for sale
Animal Health
Wool selling and buying
Real estate
Wool & real estate insurance
Agronomy
Grain sales
Crop chemical & seed fertiliser
Tech services
Farm supplies
Financial services
Offering such comprehensive services removes the stress from our customers and the need to work with multiple businesses in order to meet your needs. Our team are highly skilled and can manage any project you have, offering you the best in service and advice. Our staff work hard to make your life as easy as possible, always working with professionalism, efficiency and integrity.
To enquire about any of our services, be sure to give our friendly staff a call today!