Advertise with Us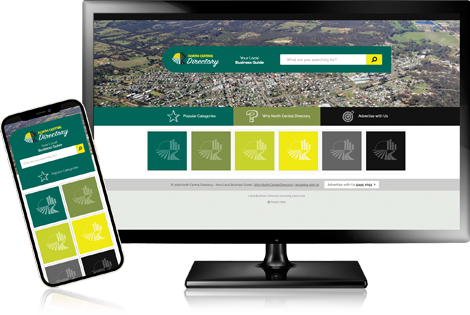 Advertise with
The North Central Directory - Your Local Business Guide
Proudly provided by The North Central Newspaper.
If you're looking to sell goods and services within St Arnaud, Charlton, Donald, Avoca & surrounding areas then this guide is for you! The North Central Directory is as local as you can get, we're not a franchise; we are a locally owned and operated business servicing locals.
So how does the advertising work?

Our smartphone friendly (responsive) website features a dedicated page for each of our businesses; complete with pictures, video, logo, phone (with Click to Call), fax, street address, email & website addresses, links to social media, opening hours, Google map (with Directions from your Location) and space for a 200 word blurb on each business.
We support our listed businesses with Google AdWords, actively advertising our local businesses to customers searching on Google - right when they're interested in their service.
We'd love to invite every local business in our region to be part of the
The North Central Directory - Your Local Business Guide.